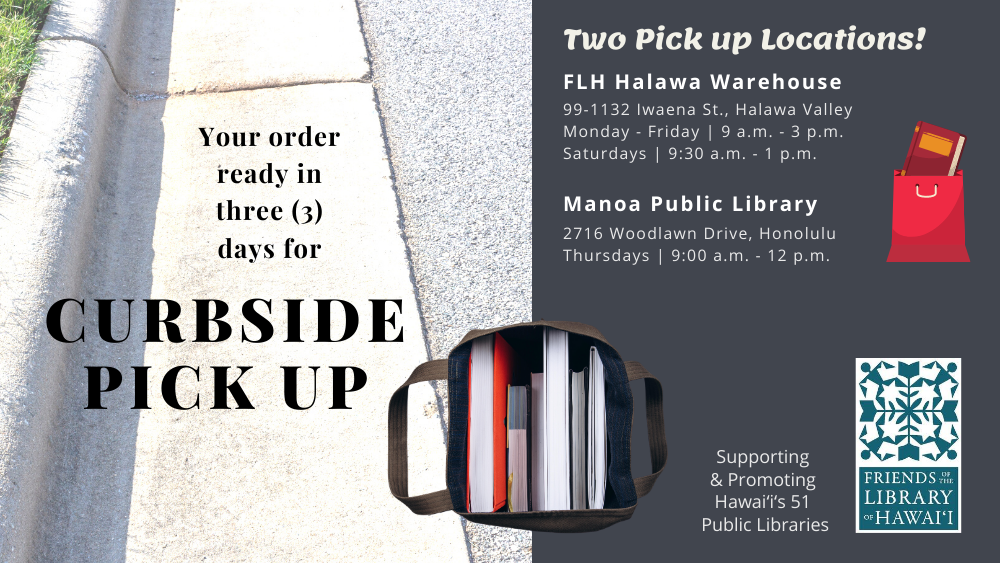 Aloha, Welcome to our online bookstore. Right now we are only able to offer curbside pick up.
We will have your items ready for pick up in three (3) business days.
Our warehouse is open Monday - Friday from 9 a.m. - 3 p.m. and Saturdays from 9:30 a.m. - 1 p.m. for pick up.
You may also choose to pick up at the Manoa Public Library on Thursdays from 9 a.m. - 12 p.m.
You are supporting Hawai'iʻs 51 public libraries by purchasing books from Friends of the Library of Hawai'i.
MAHALO!